Overview
Are you looking for an efficient and insightful way to gather patient feedback for your practice?
Collecting patient feedback will allow you to collect insights about their experience. Do you know what your patients really think about wait times or booking appointments? Understanding sore spots will help you build and retain a loyal patient group.
Anyone who has a practice that sees patients on a regular basis could benefit from this patient satisfaction survey template. Questions about your facility and the quality of care will help gauge how satisfied your customers are.
Using QuickTapSurvey also has a lot of benefits. Using a tablet in kiosk mode eliminates the need for an employee to reset the survey. Once completed, the survey will simply store the data and flip back to the start screen for the next person. Likewise, QuickTapSurvey works offline so no network connection is needed to capture data. These are just a few benefits that can be realized from using QuickTapSurvey in a clinic.
Perfect For:
Medical Clinics, Health Practitioners, Doctors, Nurses, Hospitals
Time to Complete:
3 minutes
Device Type:
Android Tablet or iPad
Patient Survey Features You'll Love:
Customize Your Branding
Customize the logo, background image, colors, and fonts to create your own beautiful patient satisfaction survey. Start with this patient feedback survey template or build your own in minutes.
Boost Your Reputation With Online Reviews
Online reviews can make or break a business. More often than not, patients will check online reviews before making a buying decision. Collecting patient feedback allows you to ask happy patients to review you online, and gives you time to reconcile any issues with unhappy customers before they give you a negative review.
Get Actionable Data to Improve Your Quality of Care
Insights are the first step to delivering the highest quality of care to your patients. Feedback is not a one-time thing. It will help you make continuous improvements. Acting on patient feedback will improve the quality of your clinic overall and result in more satisfied patients.
Process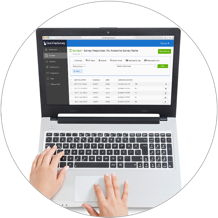 1) Create Your First Survey
Sign up online and create your first patient satisfaction survey using our survey builder. You can get started with this patient satisfaction survey template or create your own survey in minutes.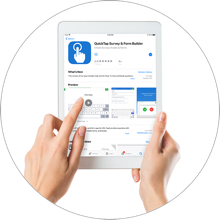 2) Download the App on Your Mobile Device
Get the QuickTapSurvey app on your tablet and open the patient satisfaction survey you created to start collecting feedback right away.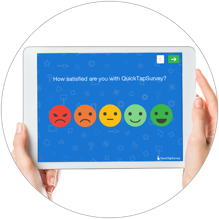 3) Collect Feedback
Collect patient feedback in person or unattended with a kiosk.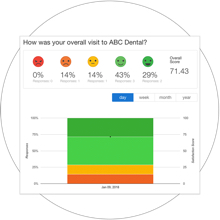 4) View and Analyze Your Data
Review the data you've collected and generate a number of reports from our analytics and reporting dashboard.
Insight
Patient Feedback Insights:
Take advantage of our reporting and analytics tools.
With QuickTapSurvey you can gain insights into your data by using our reporting and analytics tools.
You can also generate a variety of useful reports.
Available Patient Feedback Reports
Satisfaction
Hourly Satisfaction
Responses by User
Responses by Hour
NPS
Hourly NPS
Analytics
PDF Analytics
Active Kiosks
Find out more about what features are available with which plan on our compare plans page.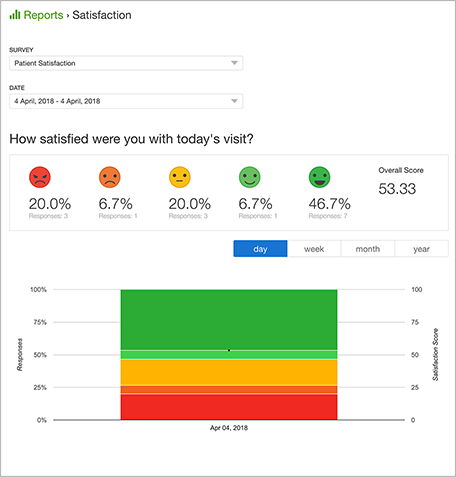 A Satisfaction Report example for this survey template