Audits & inspections made simple.
Quick Setup
Create mobile audit surveys and checklists in minutes. Capture photos or videos and easily attach them to your reports.
Unlimited Data Collection
Don't worry about limits. Enjoy an unlimited number of surveys, mobile forms, and responses–no matter what plan you use.
Audit Tracking
Track your employees out in the field by measuring how many audits each field inspector captures on their mobile device.
Signature Capture
Easily collect customer signatures on your device screen to get the sign off you need to complete audits and inspections.
Conditional Logic
Use skip logic and branching to determine a custom path through your survey that changes based on a person's answers.
Audit Scoring
Easily create a scoring system for your surveys. Assign a value to each response and we'll automatically tally the total for you.
Powerful Security
All data is encrypted when it is in transit between your device and our servers, or when you're accessing it through our web app.
International Language Support
If you need users to answer text-based questions in multiple languages, add international keyboards to your iOS or Android device.
Reporting & Analytics
Easily generate reports in popular file formats such as CSV, Excel, and PDF. Set reports to go out weekly or after conditions are met.
Customer Stories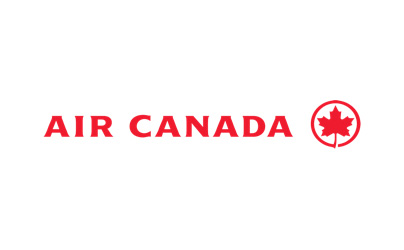 Featured Story
Access a powerful mobile audit app.
Air Canada used QuickTapSurvey's audit app to create a seamless, paperless process for flight inspections and achieve 95% staff compliance.
Read the full story
Send data to hundreds of apps.
Connect your surveys and inspection checklists to apps like Salesforce, MailChimp, and Zapier for easy data automation. Add new customer emails to your email lists, update your CRM with new details, send survey results to spreadsheets, and much more.
Learn More
Conduct audits & inspections anywhere.
Home Inspections
Easily take notes and collect photos on your device while visiting a home.
Maintenance Requests
Check off tasks during a maintenance inspection, and get customer sign off.
Business Audits
Complete business inspections and audits on your iOS or Android device.
Ready-to-go audit surveys
Hit the ground running with customizable survey templates made just for you.
Explore Templates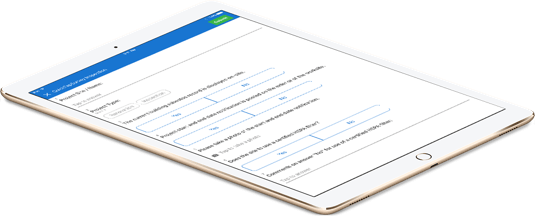 Streamline your inspections.
See QuickTapSurvey's audit app in action by starting a free trial. No credit card required.
Create My First Survey