Access a powerful offline form builder.
Mobile Data Collection
Easily collect data on your mobile device no matter where you are. QuickTapSurvey works with iPad, iPhone, or Android tablets and devices.
35+ Question Types
Capture in-person data with a variety of special field types, including email capture, GPS location, NPS, photo capture, website URLs, and more.
Branding & Design
Build professionally branded forms in just a few clicks with our offline form builder. Choose your screen layout, add logos, tweak colors, and more.
100% Data Coverage
Safely collect information anywhere in the world, even without internet! All data from your offline forms is stored in the app until you reconnect your device.
Fast & Accurate Input
Create a smooth offline form experience for your users and customers. Custom keyboards and shortcuts make data entry faster, easier, and more accurate.
Kiosk Features
At a conference or out in the field? Transform your Apple or Android tablet into an interactive kiosk. Set your form to auto-pilot, and easily track performance.
Signature Capture
Get rid of tedious paperwork by adding a signature field to your offline forms. People can use their finger to sign directly on your mobile phone or tablet.
Email Alerts & Notifications
Create automated email alerts and notifications that will send to form submitters or other team members depending on the specific conditions you set.
See what our customers have to say.
Over 180,000 users use QuickTapSurvey's offline form builder for quick and easy mobile data collection.
Sign up today for access to our entire collection.
Explore Customer Stories

Connect to hundreds of apps.
Integrate your offline forms with applications like Salesforce, Zapier, and MailChimp to accomplish countless tasks. Add new contacts to your email lists, send lead data to your CRM, route info to your G Suite, and much more.
Learn More
Fast, easy data collection
Lead Capture
Easily collect leads at trade shows and events without needing an expensive lead retrieval unit.
Research
Conduct research out in the field with easy-to-use offline forms that can be used on any device.
Customer Feedback
Gather customer feedback anywhere, and discover new ways to improve products and services.
Easy-to-use prebuilt form templates
Get started right away by customizing a template that's already been created for you.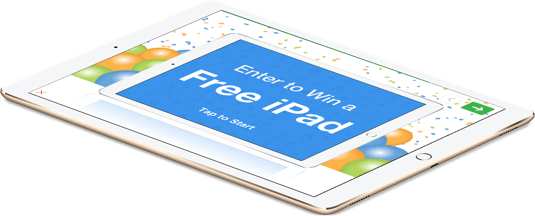 Need more information?
Get in touch with one of our Lead Capture Specialists today.
Create powerful offline forms.
See QuickTapSurvey's offline form builder in action with a free trial. No credit card required.
Create My First Survey