Overview
Are you looking for a fast and effective way to survey post-event feedback from event participants?
Whether for a conference, fundraiser, event or gala, it's important to not only care about the planning and execution of your event, but also the post-event follow-up.
Conducting post-event survey is a great way to assess the impression your event has made on your guests and reveal where you can improve for future events.
The only problem is that getting feedback from event attendees can sometimes be a challenge, especially if you don't want to ask for too much time from your attendees or interrupt their experience during the event.
QuickTapSurvey's post-event survey example is a fast and easy way to gather insights from your event guests. Capture in-person feedback quickly and efficiently from your guests using our offline mobile data capture app, and analyze your results with our analytics and reporting tools.
Perfect For:
Event coordinators, seminars, conferences, fundraisers, events, galas
Time to Complete:
2 minutes
Device Type:
Android Tablet or iPad
Post-Event Feedback Features You'll Love:
Offline Data Collection
Capture data anywhere, even offline, with our innovative mobile app technology. Collect responses without wifi and automatically sync your responses to your account when you're reconnected.
Custom Branding Options
Customize your survey to match your event's branding, including logo, background image, and colours.
Process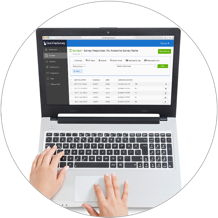 1) Create Your Post-Event Survey
Sign up for an account with QuickTapSurvey and get started creating your survey in minutes. Get started with a template like this one, or create your own post-event survey from scratch using our intuitive online builder.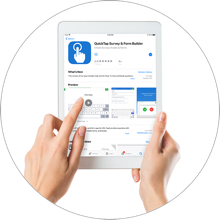 2) Download the App
Download the app to your mobile device. Sign in and sync your new post-event survey to your device. You're ready to start collecting data!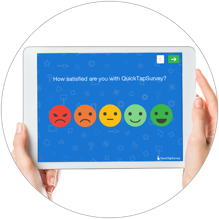 3) Collect Post-Event Feedback From Your Guests
Gather post-event feedback responses from your event guests in person, or mount your survey in a kiosk enclosure for unattended data collection. Collect responses anywhere, even without an internet connection. Your responses will automatically sync to your account once you're reconnected.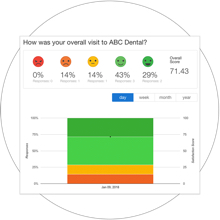 4) View Your Results
View your survey data and download it in multiple convenient file types. You can also generate professional PDF reports with your data converted into graphical formats.
Insight
Event Feedback Insights:
Get access to useful reporting and analytics tools through the QuickTapSurvey app.
QuickTapSurvey makes it easy to view responses and take action on your data. Analyze your response data in one centralized location and download your responses in XLS and CSV formats. Produce a variety of specialized reports and export professional PDF reports for review.
Available Reports
Satisfaction
Hourly Satisfaction
Responses by User
Responses by Hour
NPS
Hourly NPS
Analytics
PDF Analytics
Active Kiosks
Find out more about what features are available with which plan on our compare plans page.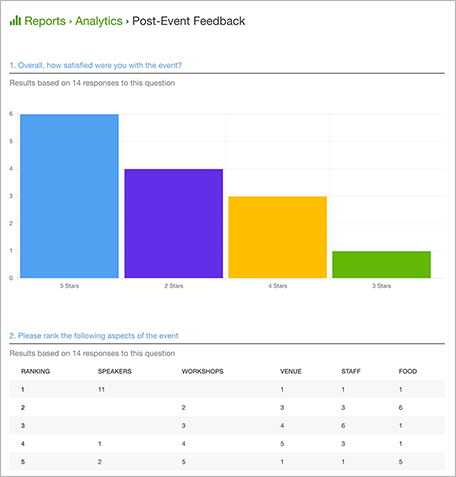 An Analytics Report example for this survey template